Warrant of Fitness Inspections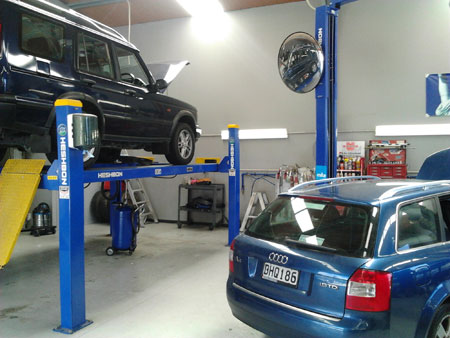 Not only are all our workshop technicians fully qualified, but they are also Certified Vehicle Warrant of Fitness Inspectors.
We cover all makes and models of light vehicles including trailer inspections and LPG certificates.
We are experienced technicians with confidence in what we do and always give an honest opinion of vehicle safety.
Never hesitate to ask us ANYTHING! Your feedback is appreciated.
We encourage that you talk to us regarding any vehicle purchases and always recommend that you come to us to have a pre-purchase inspection done.
WOF inspections. New Vehicles first WOF is for 3 years. Vehicles, including trailers manufactured after the year 2000 have a 12 month WOF. Prior to 2000 still have a 6 month WOF.
Please Contact Us regarding any bookings.
WOF (Warrant of Fitness) Inspections $59 including gst.
NOTE: Current customers should recieve WOF and/or Service Reminders within 14 days of due date. (apologies if you have not recieved this- our system does not always work to plan)
Feedback is appreciate.